What Football Boots Does Alexis Sanchez Wear? 2017 Edition
|
What's up mates, I have updated this post and in it I tell you what boots Sanchez wears. If you want to find out then keep reading!!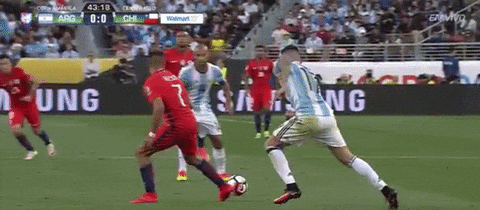 Brief History On His Career
Alexis Sanchez is a 27 year old Chilean Forward who can also play on the wing. Many fans claim that Sanchez is an underrated player and that if he was for example Brazilian he would be up there as a serious Ballon D'or contender. That claim is backed up with his merit and based of his amazing skill he has like breaking away from a defender effortlessly or his assists, headers, long shots and goals to name but a few.
He arrived at Arsenal as a Barcelona reject in 2014 for a reported huge £30 million but that is still only around £5 million more than Barcelona initially paid for him when they signed him in 2011 where he managed to score 39 goals in 88 games for the Spanish side. He also steps up for his country and scores regularly playing well with other big players like fellow Chilean Arturo Vidal.
So what boots does Sanchez Wear in 2017?
 He is wearing a pair of Nike Mercurial Superfly V Football Boots in the above screenshot.
Who Else Wears These Boots?
Other players who wear these include Payet, Ibrahimovic, Rashford and Hazard. All play a similar attacking style of play that these boots really help due to their light weight. And they are used by players like Ibra who is really tall compared to Sanchez so it doesn't matter if you have small or big feet, these boots are good for any build of player as long as they like to attack. Does that sound like you?
Should You Get These Boots?
If you think that you play a similar style of football then you should look into the getting these boots as they can really help you improve your attacking play. The first touch with these boot is a perfect as can be due the the lightness. You can also get these boots in a white color but the most popular color is the red color.
2017 Video Update:
He is wearing the same pair of boots but in a different colour. Maybe the new colour helps him play better lol?